eFotoGuide: The Ultimate Guide to Photographing Big Bend National Park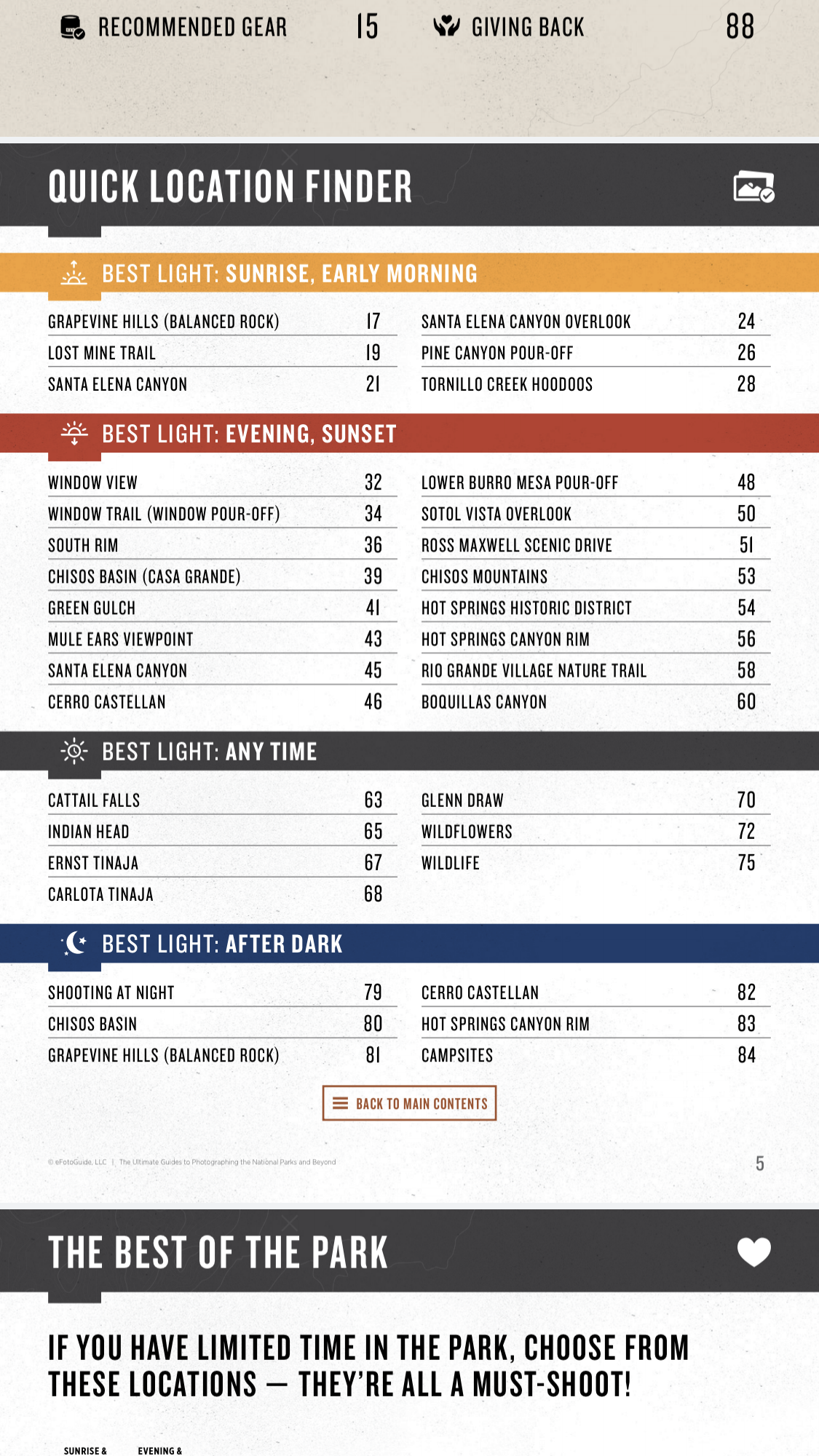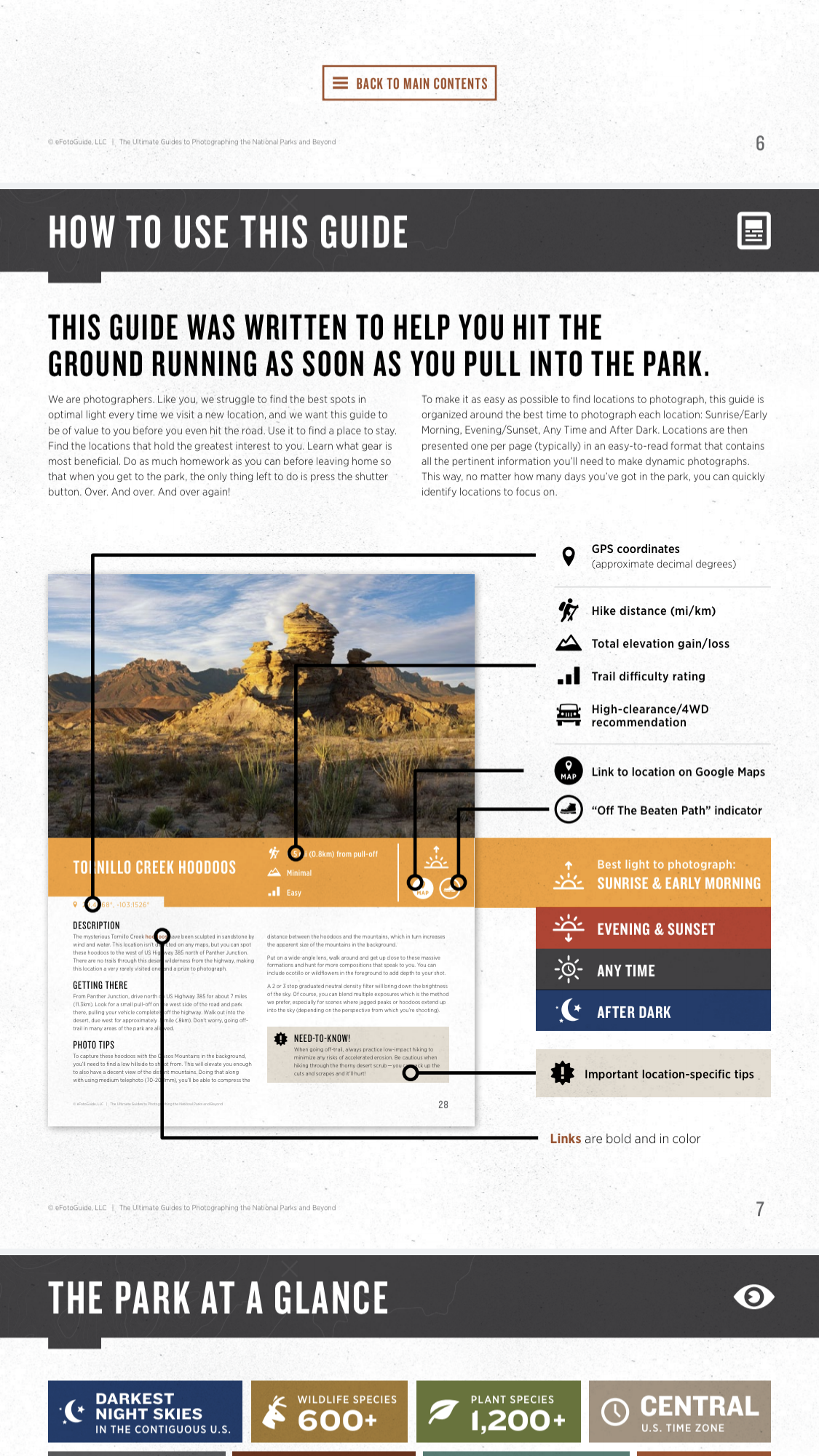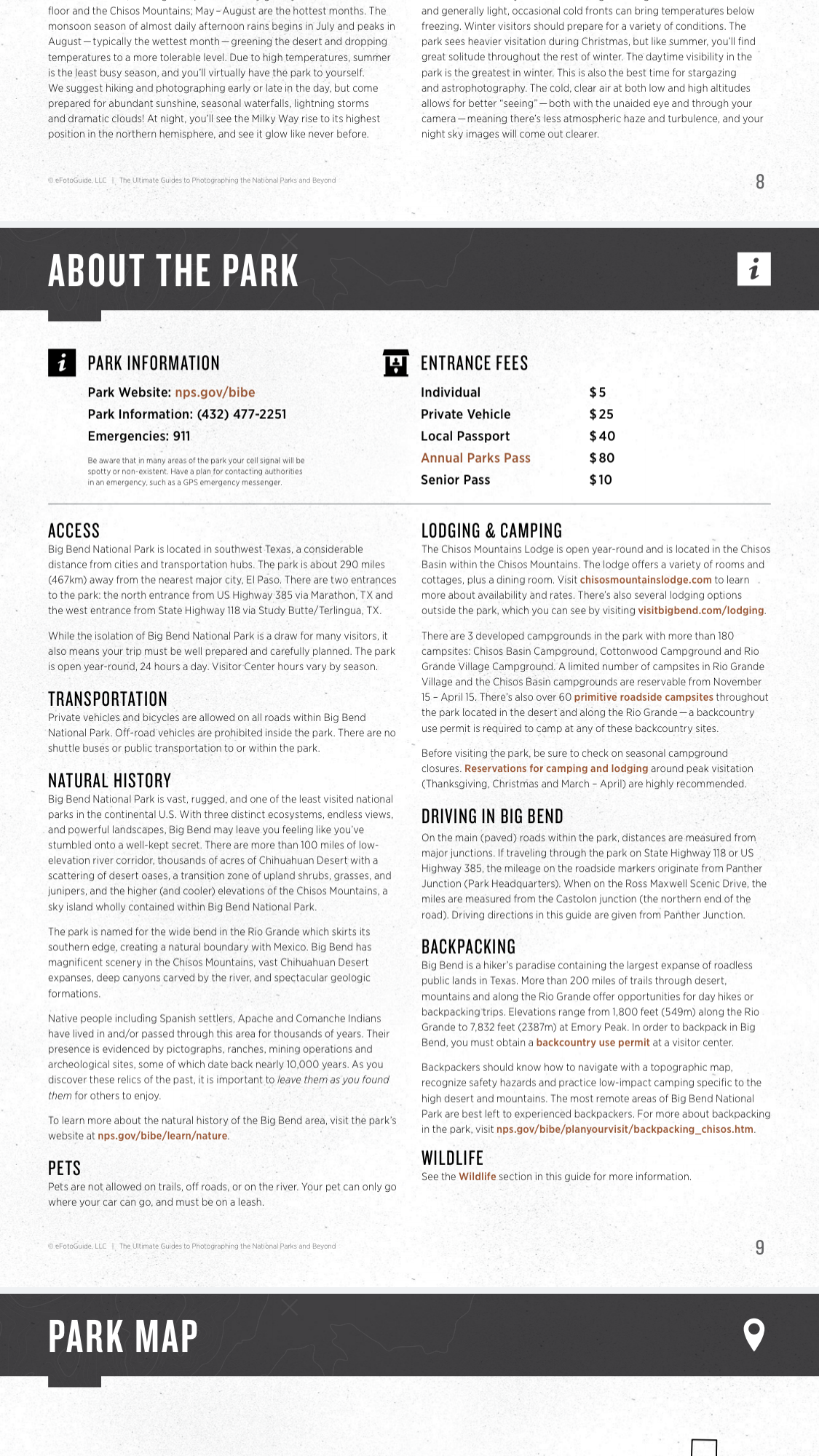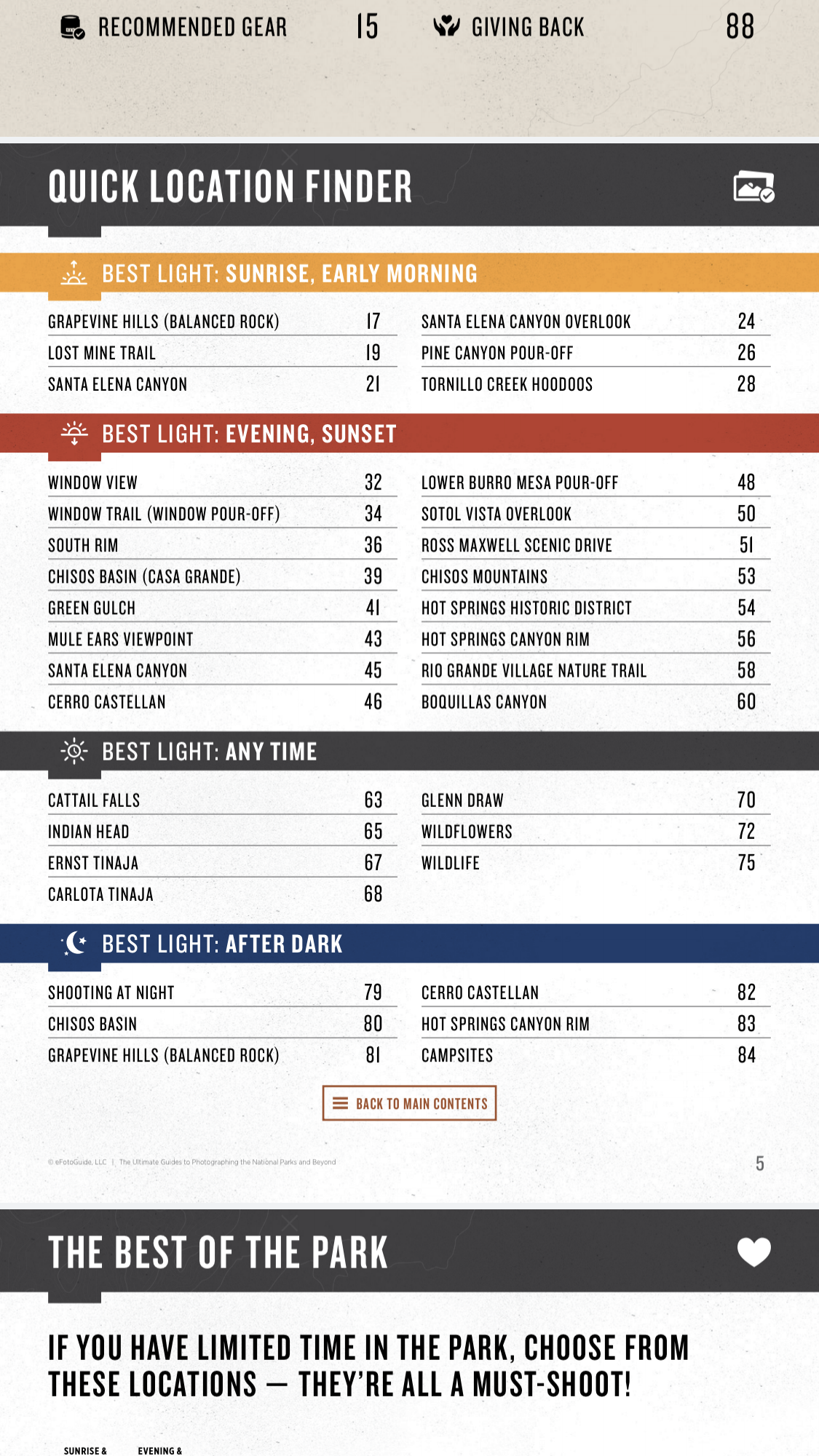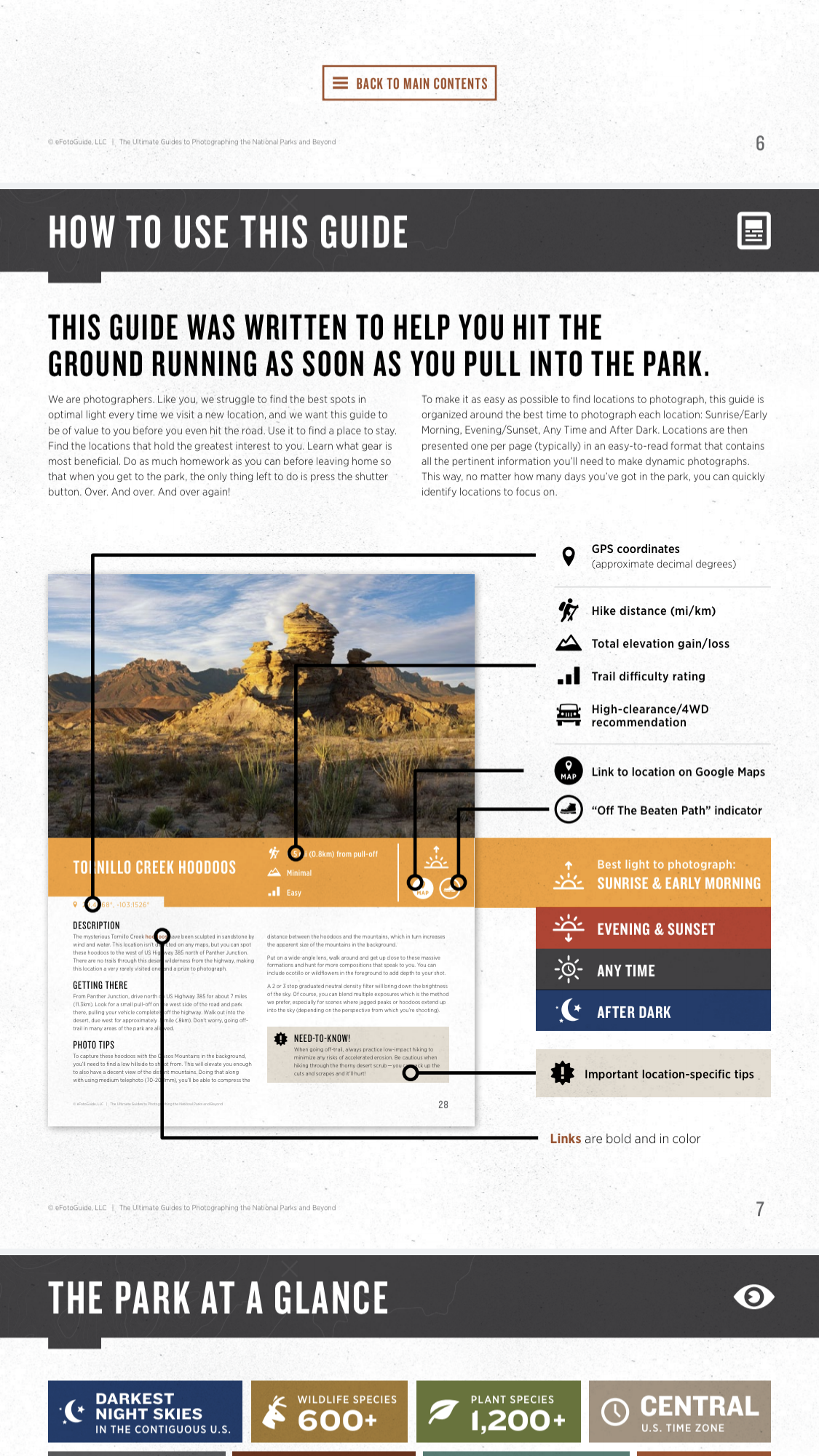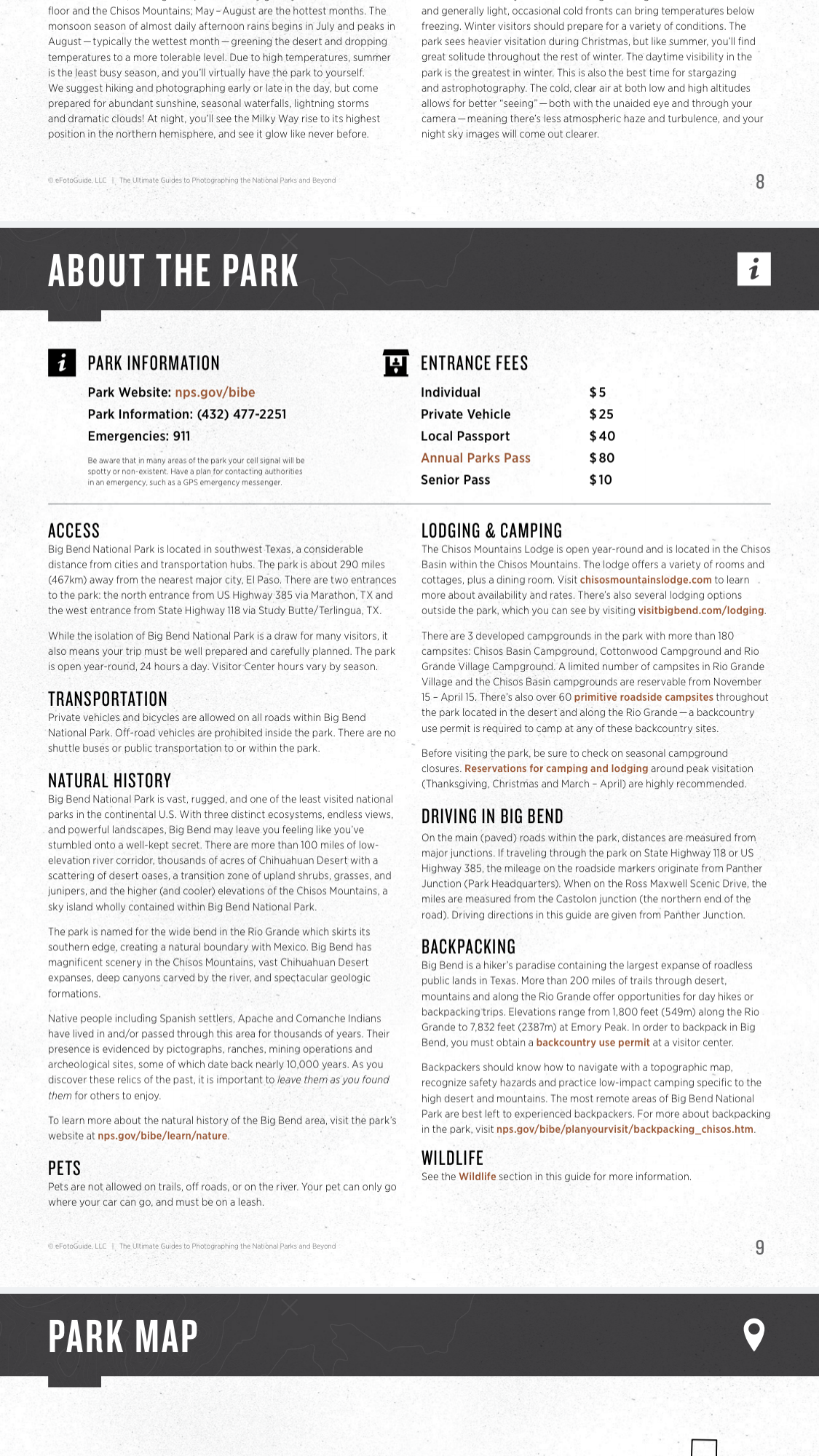 eFotoGuide: The Ultimate Guide to Photographing Big Bend National Park
This eFotoGuide™ includes:
Detailed information on over 30 locations

89 pages packed full of information about the park, how to access each location and stunning, inspirational photos

Categorized by the best times of day to capture each location

Photo tips/considerations for each location

Quick-reference guides for accessing each location

Important information/secrets specific to each location

A handful of sites not located within the park boundary

GPS coordinates and map links for all locations

Gear recommendations and general strategies for photographing the park

Seasonal averages of the park's weather

Safety precautions specific to the park

High-resolution park map

Information about the natural history of the area, basic transportation and lodging information, when you're most likely to find wildflowers and fall colors, what to expect in each season, regional hazards and how to mitigate them, and more

Additional resources and other recommendations

29MB PDF format e-book, designed for any device
With eFotoGuide, you'll have all the key information you'll need to create stunning images at over 30 spectacular locations in Big Bend National Park. Whether you're looking to capture a unique photograph of an iconic location or get off the beaten track to shoot locations rarely ever photographed, eFotoGuide will get you there.
To make it as easy as possible to find locations to photograph in the best light, this guide is organized around the best time to photograph each location: morning, mid-day, afternoon/evening and any time. Locations are presented one per page in an easy-to-read format that contains all the pertinent information you'll need to make dynamic photographs. This way, no matter how many days you've got in the park, you can quickly identify locations to focus on.
Find the locations that hold the greatest interest to you, learn what gear is most beneficial, even find a place to stay! Buy the Big Bend National Park eFotoGuide™ today and study it before leaving home, so that when you get to the park, the only thing left to do is press the shutter button. Over. And over. And over again!